Are you tired of seeing political posts on Facebook already? If so, then you're not the only one.
Before and after we got our new President and other government officials, there are tons of political posts lingering on Facebook that surely makes you stressed out whether you like them or not.
I have various amounts of friends on Facebook and we agree on different matters but that doesn't mean we must agree on everything. Sometimes, you'll just get tired seeing news posts that will be flooded by those so-called 'keyboard warriors' and bashers right away, who doesn't help in any way but make everything worse.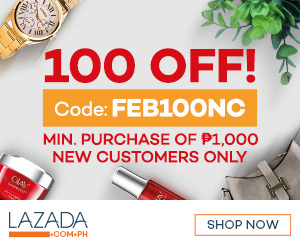 The political situation right now in Philippines is massively divisive and I've seen some of my friends fight over to defend their opinions and side. I experienced it one time, so I decided that I should be one of those Facebook users who just silently scroll through the news feed and respecting everyone's opinion, and not to respond on anything to prevent any further non-sense argument.
NOTE: If you don't agree over a friend's opinion, you don't need to block or unfriend them. You don't need to lose a friend because you don't agree on something like that.
To solve that, you can just use a browser extension called "Hide That Post!" Facebook filter. Like what I'm using right now.
Hide That Post! is a chrome extension that if installed, will give you options to filter specific keywords and phrases, like somewhat somehow a filter does. It is actually great that it will filter all posts you specified and surely gives you more free space on your news feed, leaving your pleasant mood as it is, because sometimes, those posts and news, along with the people's comments can piss you off. Check out some of my keywords:
The browser plugin currently supports browsers that are probably, based on Chrome like UC Browser and etc., and after installing it you'll see a little blue Facebook button along your extensions. Upon clicking that, you'll just to add keywords and phrases that relates to politics to filter those kinds of posts, like what you see above.
Remember that the filter will exclude posts containing these words, including posts with words THAT INCLUDE THESE WORDS, for example, if you have typed 'cat', it will exclude also the word 'catch', to fix that, place the word 'catch' into exclusions.
After that, just hit save, refresh your Facebook tab and you're free from all those stressful posts. I get that Facebook is a good medium for news but when you're starting to see just news in your timeline, it won't connect you with friends. Using this extension, you'll surely be able to see you loved one's posts. After all, you can always go to those trusty news websites if you want to know what's the latest happenings.
Source: typist.ph